Our mission & values
Our Mission: for your peace of mind
Our daily goal is to give every client peace of mind via our total automation & digitalisation solutions. We try to achieve this with respect to our clients, employees and environment.
OUR VALUES: PERSONAL APPROACH, RELIABILITY, PERFECTION
Each of our products – and of course the solutions we offer – reflects those values. They are the foundation of our customer relationships and our future.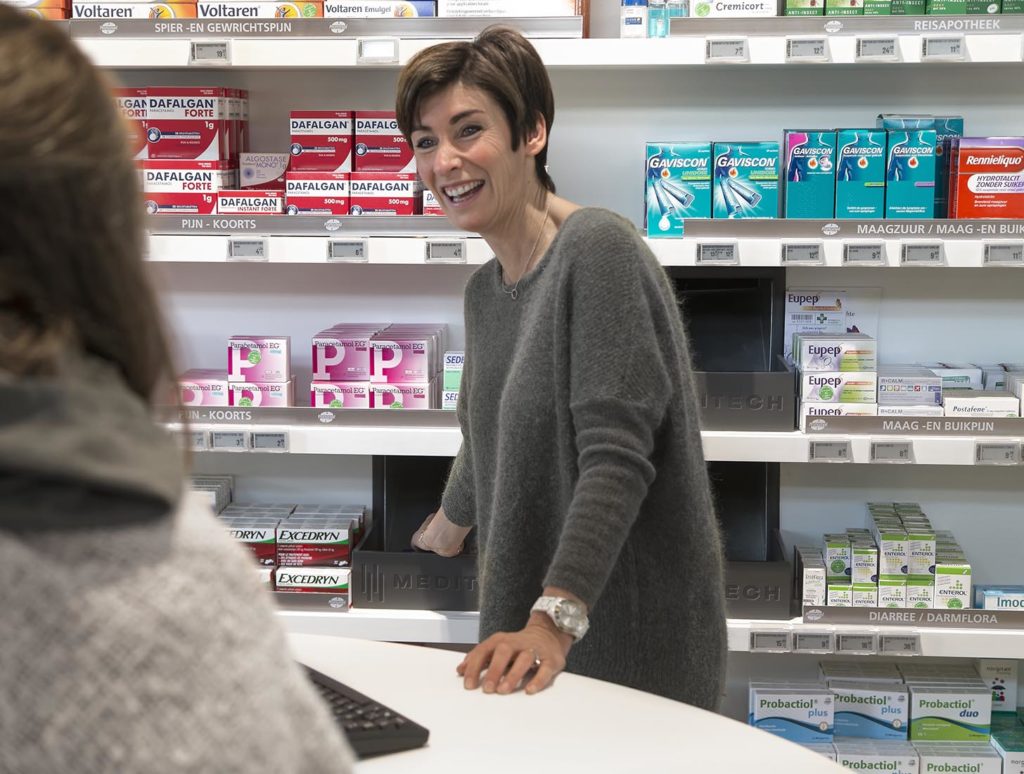 Personal approach
We always go for the personal approach. Only by genuinely getting to know our customers can we offer them the best products. Meditech is not an assembly line; instead, we opt for custom-tailored solutions that genuinely help pharmacists.
Reliability
You can count on Meditech. As a pharmacist, you benefit from the operational reliability of our robots. Our top-quality robots are the result of teamwork.
Perfection
At Meditech we don't just strive for perfection, we attain it. Meditech pharmacy robots help pharmacists get more from their businesses. This perfection is only possible because our employees are experts in their jobs.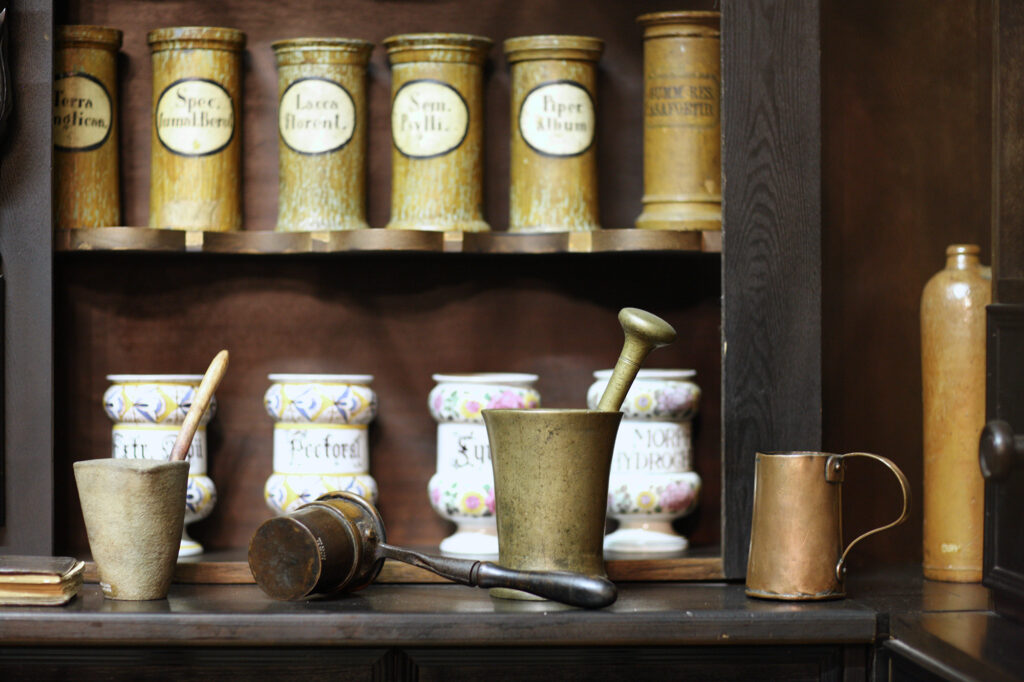 Our history
Meditech is a West Flemish developer and distributor of pharmacy robots. We manufacture products that make the lives of pharmacists easier.
Studio Clement (Pharma Concepts) is the founding father of Meditech. As a household name in pharmacy fitting and with a view to modernisation, the company wanted to offer automation solutions – hence the birth of Meditech. Together we are able to create total solutions that take pharmacies to a higher level.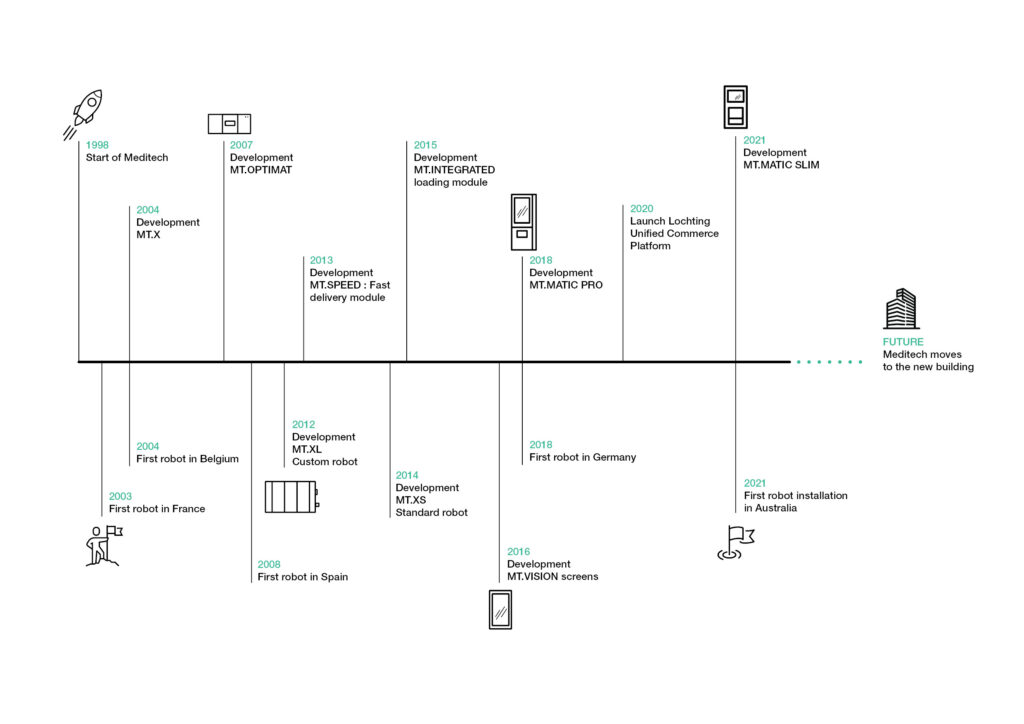 Our engagement to our planet
Meditech does not only want to give peace of mind to its client but also to future generations.
Sustainable entrepreneurship
When thinking about our daily operations, we always try to find the most sustainable solution or manner.
We are an international company and communicate using digital tools with our global partners. But when we can't avoid travelling, we always look for the most sustainable way. We often use public transport and try to limit travelling by airplane. Our company only leases electric cars and charges them via renewable energy sources.
To cut paper waste, we implemented a CRM system to digitalize our business processes and we promote signing our offers digitally to our clients and business partners.
Last but not least, we chose our suppliers locally to avoid large distances and thus, polluting transport.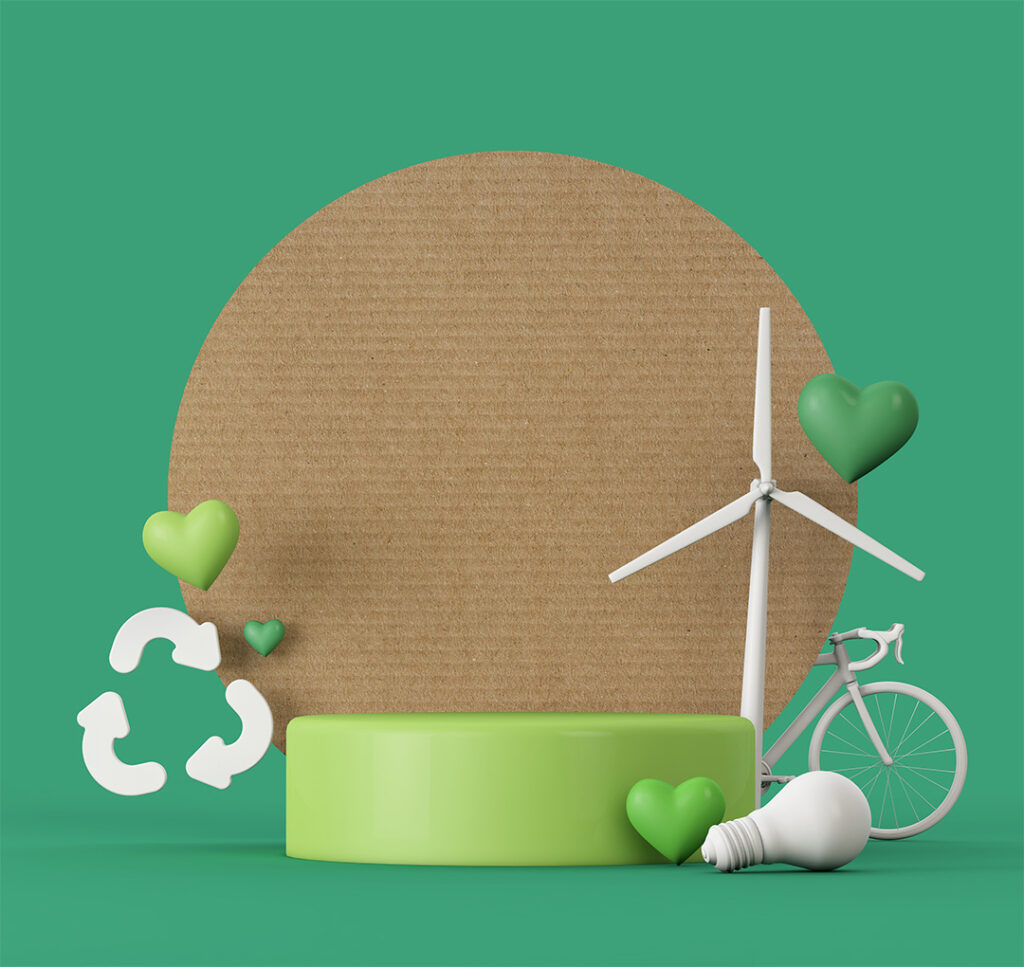 Sustainable producing
Meditech focuses on sustainably producing its products. Firstly, we never use plastic or carton to pack our products for transport. We protect them with reusable custom-made covers and reuse production blankets. We transport our glass shelves in reusable boxes that are safe & environment-friendly.
We give our production overstock to technical schools in the neighbourhood and recycle all of our electronic & production waste.
A specialist company collects our empty ink cartridges to recycle and reuse them. We then donate this profit to a good cause.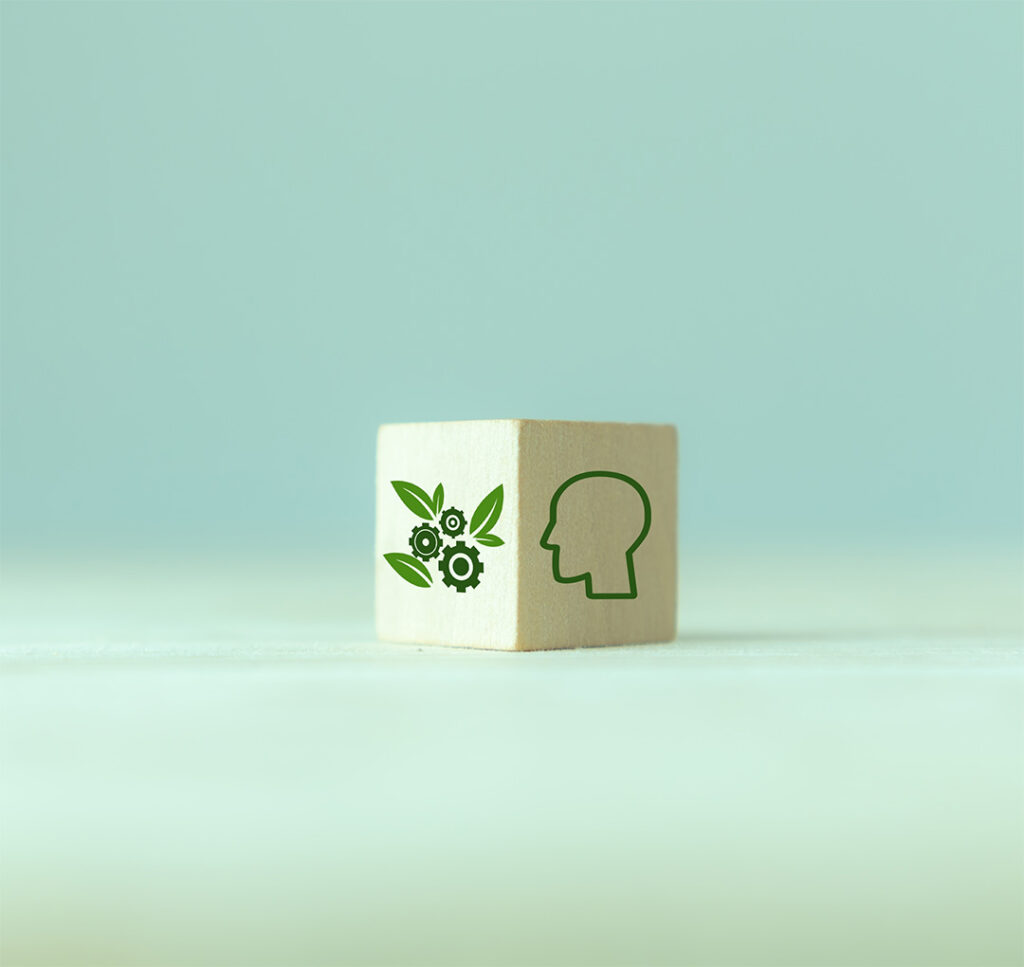 Promoting the 'sustainable attitude'.
Not only do we act sustainably, but we also promote this attitude to our employees.
Firstly, we encourage our employees to bring their reusable bottles to work and only drink tap water.
We also started with bicycle leasing to stimulate employees to cycle to work and leave the car more at home.
Our new office building is constructed with sustainable materials and runs mainly on renewable energy. Rainwater will be collected and reused in all facilities.