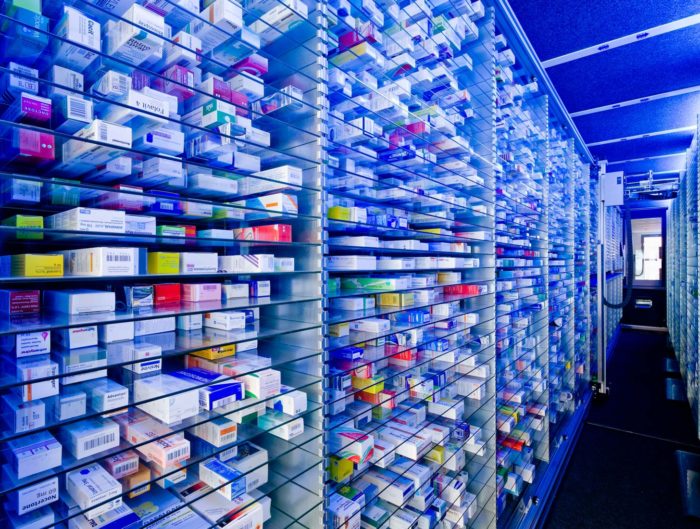 A robot increases your storage capacity while taking up less floor space. As the robots are entirely custom-made, Meditech can guarantee optimum space management. Get rid of those storage cabinets that eat up much of your available floor space and use the freed up space to expand your services.
Pharmacies are more than just a sales point for medication. Customers also buy nutritional supplements, cosmetics, care products… Many pharmacies even sell homecare products. Opting for a robot frees up room to display these products as well. You can even organise private rooms for the personal coaching of your patients.
Optimisation of the available space
A pharmacy robot is less limited in height, breadth, … giving you more storage options than with classic storage cabinets. All Meditech robots are custom-tailored to your pharmacy and can stock up to 60,000 packages,  enabling you to optimise your use of floor space and leaving room for other services and products.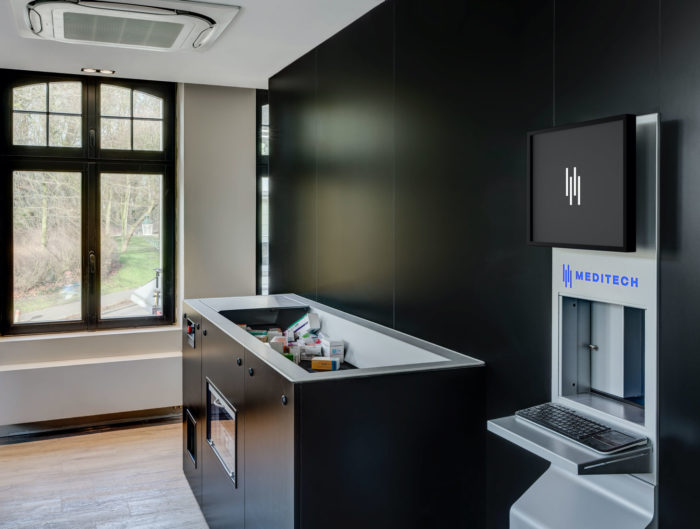 Delocalisation of your medicines stock
Meditech robots can reach anywhere so it is no longer necessary to keep your stocks near the counter; with a pharmacy robot your stocks can even be located on the first floor or in the basement.
We discuss your needs and wishes and go over the infrastructure of your pharmacy. This way we can make optimum use of the available space. By means of a capacity analysis we design a robot that is custom-tailored to your pharmacy.